2019 Science Festival Community Mural at the Discovery Building
330 North Orchard Street, Madison, WI 53715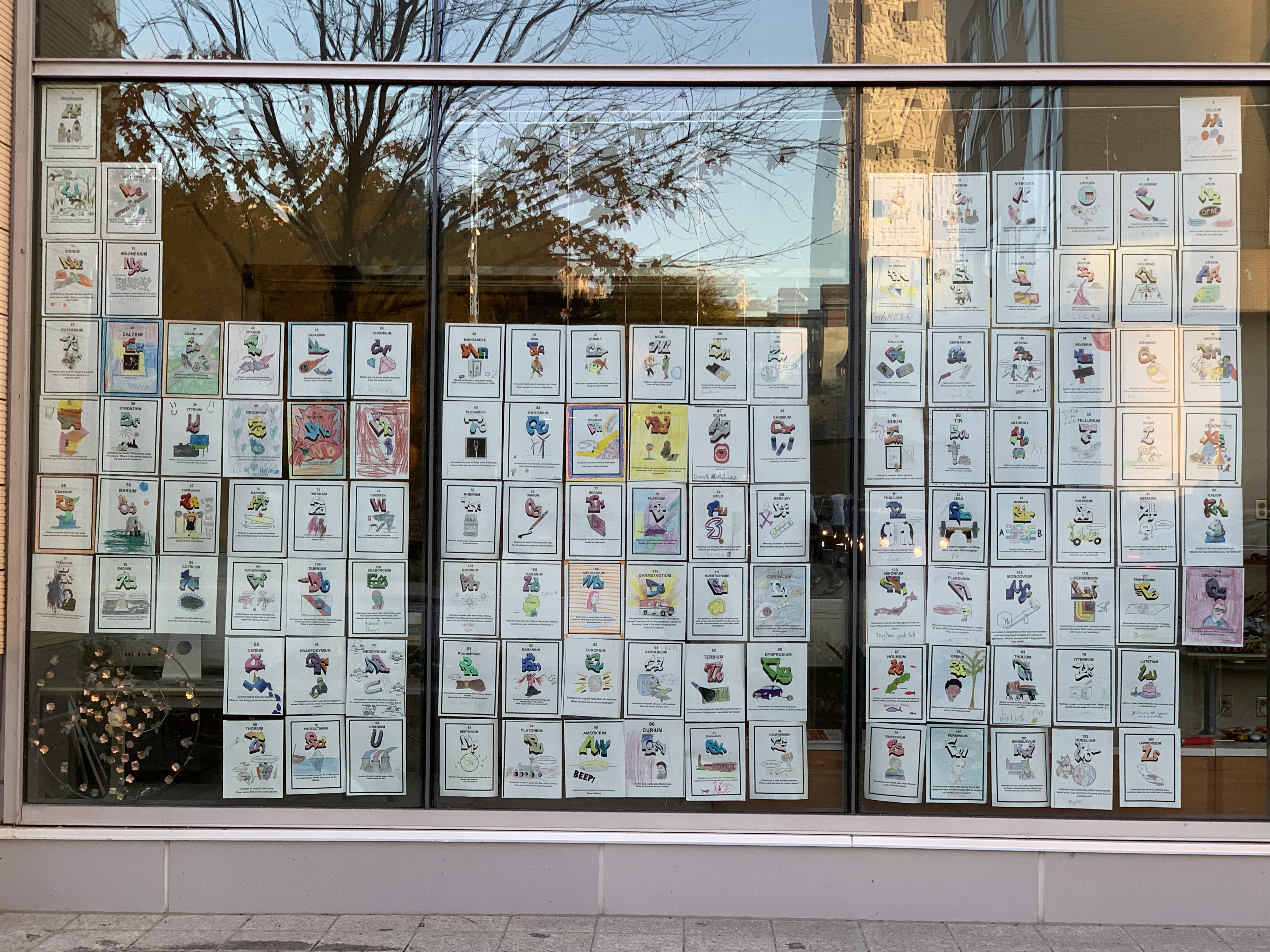 The Community Periodic Table Mural is a design collaboration in partnership with the Wisconsin Science Festival and UW-Madison Chemistry faculty. Inspired by graffiti lettering and street art aesthetic, the community periodic table mural, offers coloring pages of all 118 elements.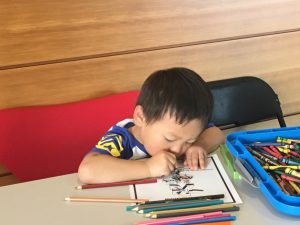 During the 2019 Science Festival, the Community Periodic Table activity was unveiled for kids of all ages to own an element, color and contribute to building a Community Periodic Table. The Community Periodic Table collection is available for public use.
Elements can be printed as half or quarter sheets for a smaller table.
Download the Periodic Table Coloring Sheets Here:
Periodic Table Challenges:
Build the entire periodic table mural
Use the elements to make paper molecular structures
Get Inspired by our Element Art and make your own element design
Take a photo and tag us on Instagram @sciencetostreetart, Twitter @WIDiscovery or Facebook at Wisconsin Institute for Discovery
We encourage it's use for creative, educational and informal learning – feel free to share!
P.S. The Community Periodic Table mural activity will continue to grow and evolve – stay tuned!
---
Meet the Artist:
---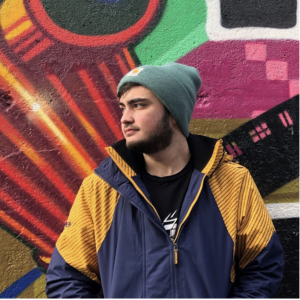 Mario Fregoso
Mario was born and raised in the Milwaukee area. He grew up listening to and being inspired by his father's punk music. Punk was a precursor for a new passion, Hip-Hop. Anyone who has seen a Hip-Hop music video from the 80s-90s, would understand that it is not simply music but it was (and is) a revolutionary cultural explosion. Style, dance, counter-culture and art were forever altered by Hip-Hop. Mario embraces these into his own creative outlet, practicing dance and graffiti art.
---
Meet the Science Team:
---
Zachary K. Wickens
Assistant Professor, Department of Chemistry
Zach started as an assistant professor in the chemistry department at UW–Madison in 2018. His research team focuses on the discovery and development of new strategies to replace wasteful chemical reagents with light and electricity. Ultimately, this work will dramatically reduce the environmental impact associated with the preparation of the organic molecules that underpin modern life–ranging from medicines to solar cells. In the Science To Street Art project, Zach is collaborating with artists on both the molecular structure mural and an activity for all ages wherein participants connect the elements of the periodic table to everyday objects and experiences through art. Zach is thrilled to have a chance to leverage art as a common language to cut through cultural barriers and preconceptions about science. Throughout his efforts in both education and outreach, Zach aims to encourage and empower new voices to join modern scientific conversations.
---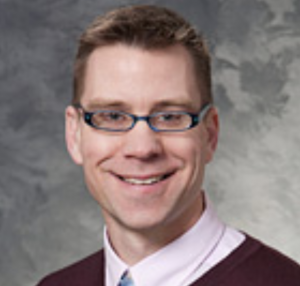 Travis Tangen
WARF Education and Outreach Manager
Travis Tangen creates, implements and manages educational scientific outreach activities in the three teaching labs and Town Center of the Discovery building; creates, prepares and coordinates Town Center programs; enhances outreach to the UW–Madison campus and the broader community by consulting with diverse campus and community constituencies; oversees the maintenance and setup of the teaching laboratories and equipment.
And Special thanks to Prof. John Berry and his lab for their assistance on the f block!