Discovery Building
330 North Orchard Street, Madison, WI 53715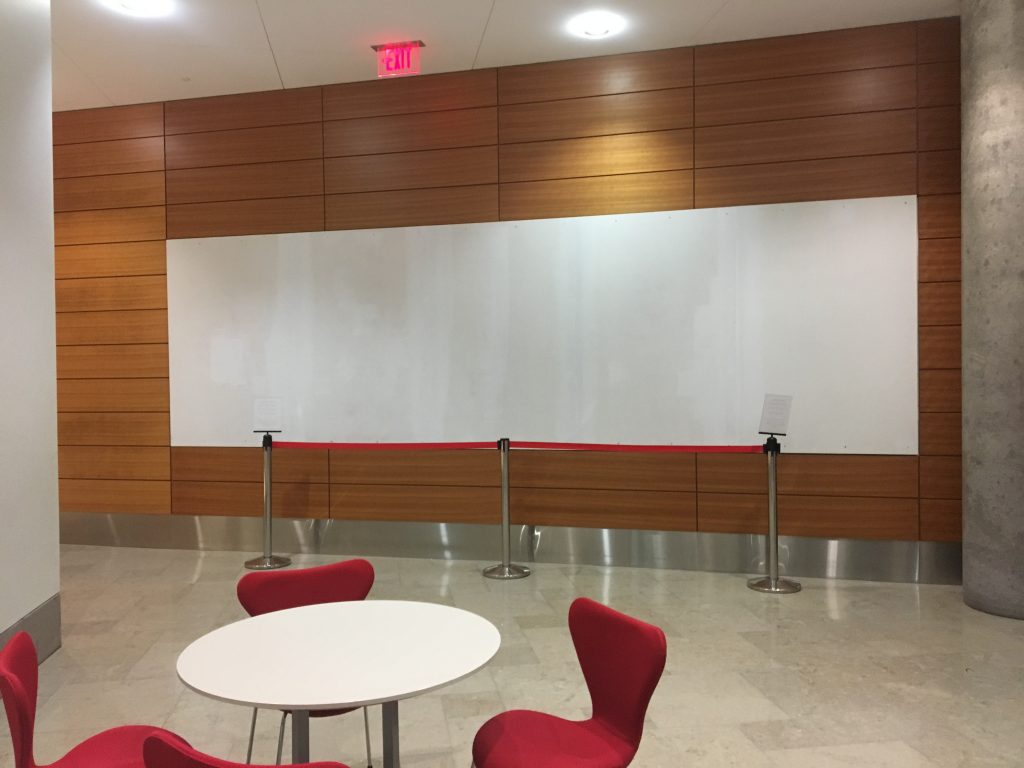 Mural production timeline complete
Mural painting occurred: Saturday, October 12th, 2019 – Sunday, October 13th, and Tuesday, October 15th- Friday, October 18th – at the Discovery Building!
(Please note on Sunday, October 13th – the Discovery Building is closed – we will be posting painting updates to our Instagram account.)
Meet the Artist:
---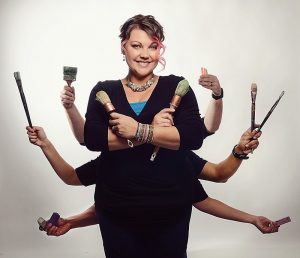 Melanie Stimmell Van Latum
Awarded the title of Maestra Madonnara in both Italy and Germany, Melanie Stimmell Van Latum is one of the most decorated Street Painters in the world. Since founding a creative agency, We Talk Chalk, with her husband in 2012, they have worked with clients in Turkey, Holland, Thailand, The Republic of Georgia, UK, France, Canada, The Dutch Antilles, China, Israel, Saudi Arabia, and throughout the US and have consulted, painted, and held workshops for chalk painting events all over the world.
---
Meet the Scientists:
---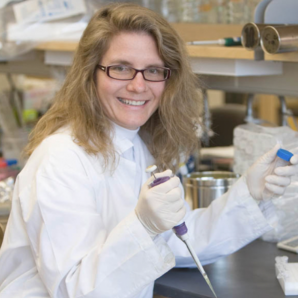 Laura J. Knoll
Professor of Medical Microbiology and Immunology
Laura Knoll received her BA from St. Olaf College, her Ph.D. from Washington University in St. Louis, then moved to Stanford University for her postdoctoral training, where she entered the fascinating world of parasitology. In 2001, she started her own research lab focused on parasites at the University of Wisconsin-Madison. Laura's lab focuses on the parasite Toxoplasma gondii, which causes congenital infections and is the reason why women are not supposed to change the cat litter when they are pregnant. Her lab recently determined the mechanism behind this cat-specificity and was able to break the species barrier to have sexual development of Toxoplasma to occur in mice. Laura believes that engagement in the arts helps scientists be more creative. Laura performed in musical theater throughout high school and college. She was a member of the St. Olaf Dance Company and danced with Suzanne Grace and Gash/Voigt Dance Theater throughout graduate school.
---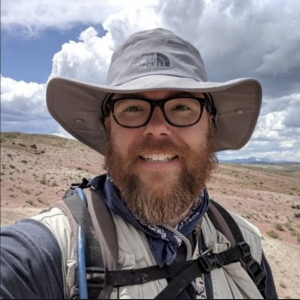 Dave Lovelace, PhD.
Museum Scientist, UW Geology Museum
Dave Lovelace is a vertebrate paleontologist specializing in Triassic-aged rocks of the Rocky Mountain West (252-201 million years ago). He joined the UW Geology Museum team as a research scientist after completing his PhD at UW-Madison's Department of Geoscience in 2012. Dave combines the study of ancient bones, trackways, and soils to build a picture of what ecosystems looked like 230 million years ago — when the first mammals, turtles, crocodiles, lizards, dinosaurs, and birds evolved. Since becoming a member of the museum team, Dave had made several exciting discoveries including: the oldest known turtle tracks in the world, two mass-death-assemblages of Late Triassic amphibians, and the oldest dinosaur tracks in Wyoming. In 2019, Dave created a pilot 'Field-based artist in residency' program. He believes strongly that creative expression (art in its broadest sense) is not only a key to solving problems, but he sees art as an essential component of science communication.