Meadowood Shopping Center
5708A-5706C Raymond Rd., Madison WI 53711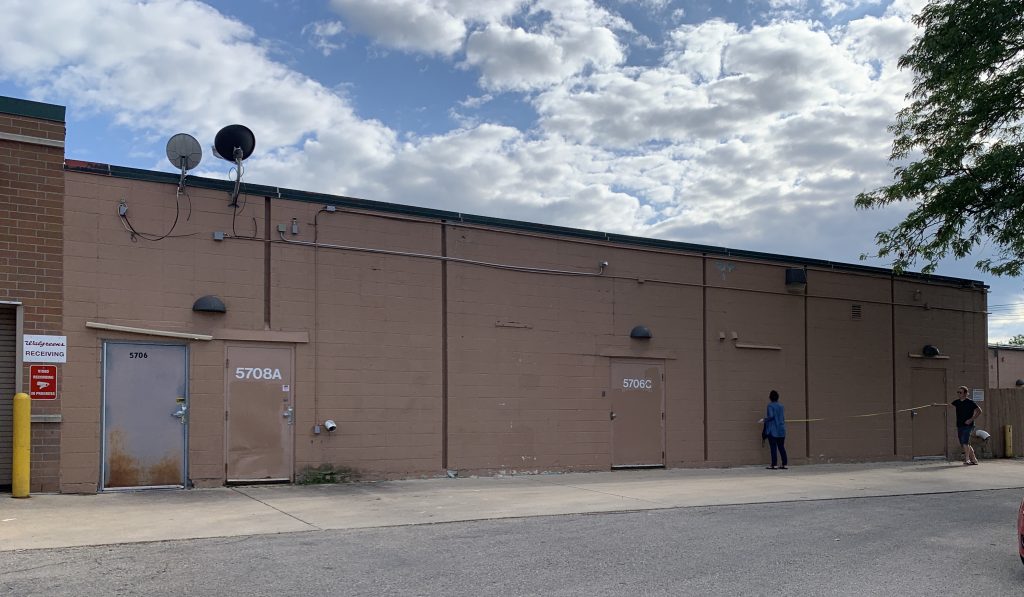 Mural production timeline: Paint to wall starts Sunday, October 20th 2019 on site, weather dependent. Please check the Science to Street Art Calendar for schedule updates.
Confirmed paint dates (weather dependent): Sunday, October 20th 2019; Wednesday, October 23rd 2019; Sunday, October 20th 2019; Saturday, December 7th 2019; Sunday December 7th 2019
Tentative Completion: Spring 2020
Meet the Artists:
---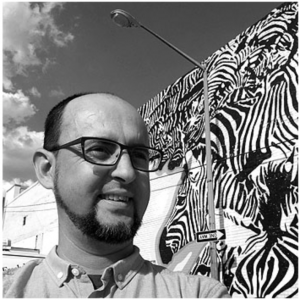 Peter Krsko
Peter Krsko listens to nature and creates objects and experiences to share his observations. His approach combines science and art; participatory, interactive and community arts; and play with hands-on education.
---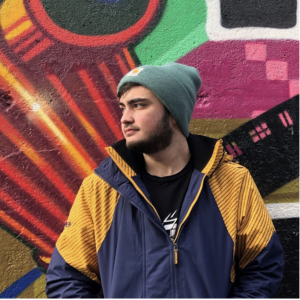 Mario Fregoso
Mario was born and raised in the Milwaukee area. He grew up listening to and being inspired by his father's punk music. Punk was a precursor for a new passion, Hip-Hop. Anyone who has seen a Hip-Hop music video from the 80s-90s, would understand that it is not simply music but it was (and is) a revolutionary cultural explosion. Style, dance, counter-culture and art were forever altered by Hip-Hop. Mario embraces these into his own creative outlet, practicing dance and graffiti art.
Meet the Scientists:
---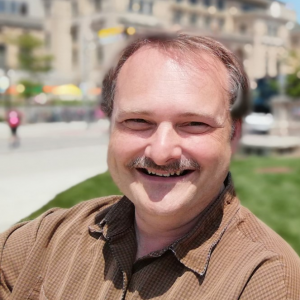 Prof. John Berry
Department of Chemistry
John Berry is a professor in the Department of Chemistry at UW – Madison. The Berry lab looks at compounds that contain at least two metal atoms bonded to each other; a motif not encountered in many chemical compounds. The importance of the metal-metal bond in these compounds is investigated by comparing the reactivity of these compounds to compounds that do not contain this metal-metal interaction. Prof. Berry's background is not only in chemistry, but also in musical composition. Prof. Berry uses this dual background in chemistry and music composition to communicate science broadly. For example, through the Wisconsin Institute for Science Literacy, Prof. Berry has recently organized a "Concert at Chemistry" as a collaboration between the UW–Madison Department of Chemistry and the School of Music. The theme of this concert was "clusters" in chemistry and the music featured the world premiere of Berry's Three Petrarchan Sonnets for soprano and piano. This piece features "cluster" harmonies that were compared with metal-metal bonded "cluster" compounds prepared in the Berry lab.
---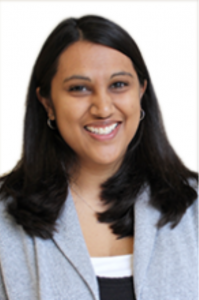 Desiree Bates
Department of Chemistry
Desiree Bates is a Computational Chemistry Leader with in the Department of Chemistry. Desiree Bates teaches students at a variety of levels on how to employ computational approaches to aid their research. In addition, Bates teaches a course on basic computational chemistry for non-theoretical chemistry students. She is committed to supporting student life and diversity, contributing to new initiatives such as the recruiting program Chemistry Opportunities (CHOPs) and Catalyst, a graduate student peer-mentoring program.