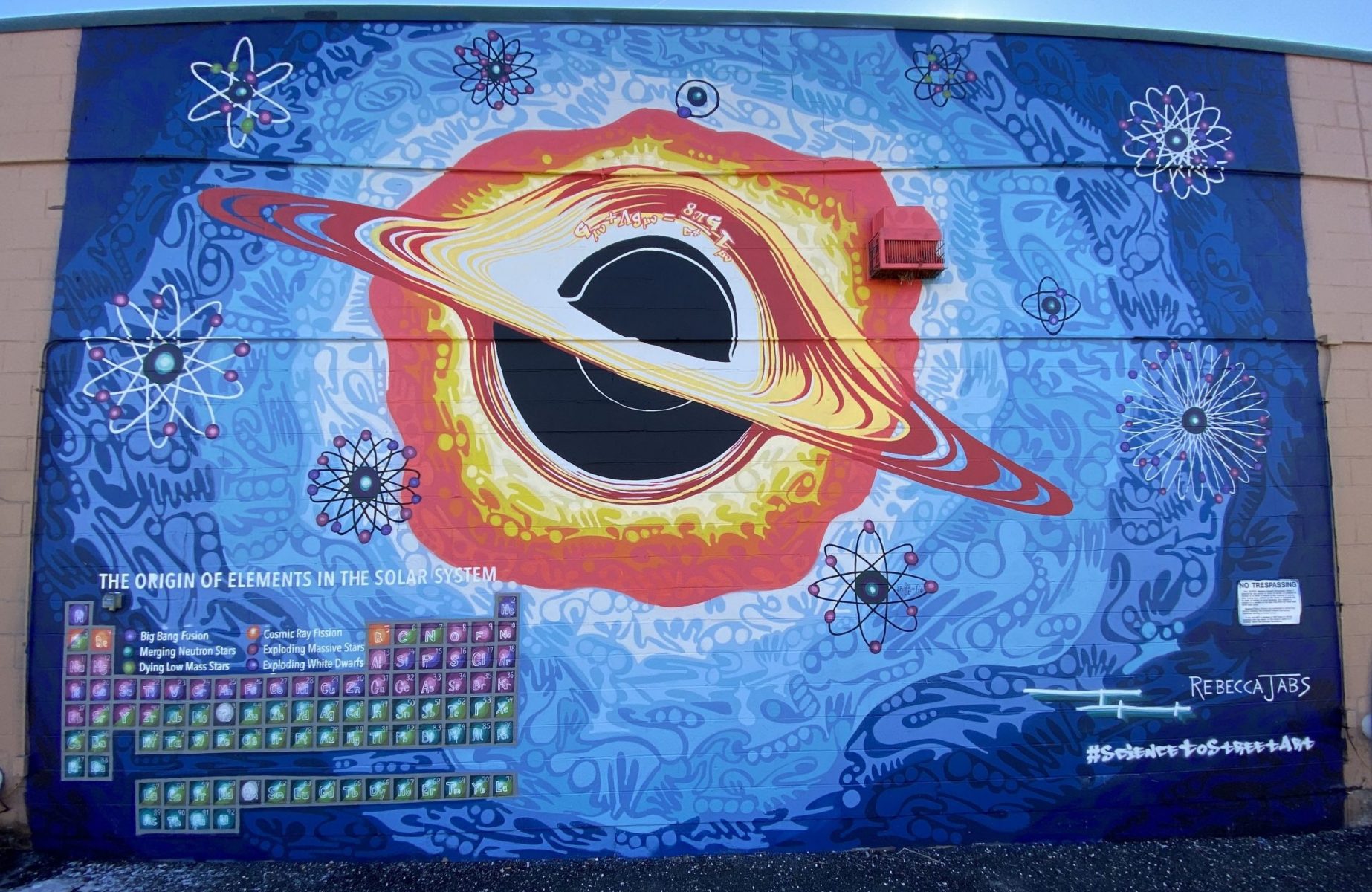 Astrophysics Mural
Meadowood Shopping Center
5706 Raymond Road | Madison, WI
The Astrophysics Mural explores our ever-changing universe. Astrophysics is a branch of science that applies the laws of physics and chemistry to explain processes in the cosmos, such as the birth, life and death of stars, planets, galaxies, and other objects in the universe. The mural depicts a black hole event horizon (a star that has reached the end of its life).  These cosmic events are the origin of the elements of the solar system, and thus the periodic table of elements. Black holes capture our imagination as we learn to comprehend an object so massive and dense that not even light could escape its gravitational pull.
Our artists have painted the 10 most abundant atoms in the universe.
Can you find them all?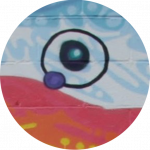 Hydrogen
Atomic Number 1
The most abundant element in the universe.
Origin: Big Bang Fusion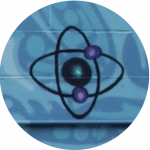 Helium
Atomic Number 2
2nd most abundant
Origin: Big Bang Fusion; Dying low mass stars; Exploding massive stars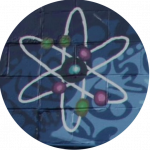 Carbon
Atomic Number 6
6th most abundant
Origin: Dying low mass stars; Exploding massive stars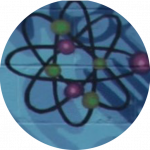 Nitrogen
Atomic Number  7
5th most abundant
Origin: Dying low mass stars & exploding massive stars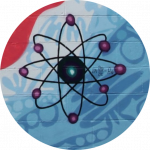 Oxygen
Atomic Number 8
3rd most abundant
Origin: Exploding massive stars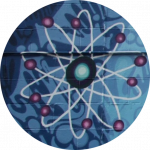 Neon
Atomic Number 10
4th most abundant
Origin: Exploding massive stars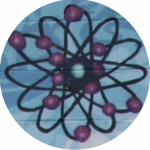 Magnesium
Atomic Number 12
8th most abundant
Origin: Exploding massive stars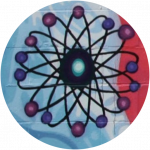 Silicon
Atomic Number 14
7th most abundant
Origin: Exploding massive stars; Exploding white dwarfs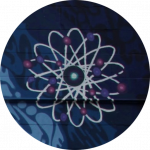 Sulphur
Atomic Number 16
10th most abundant
Origin: Exploding massive stars; Exploding white dwarfs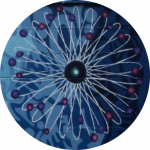 Iron
Atomic Number 26
9th most abundant
Origin: Exploding white dwarfs; Exploding massive stars